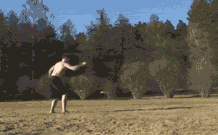 Tricking
is a freestyle underground sport done purely for aesthetic purposes. It is similar in aspects to
freerunning
, although it often does not involve
running
. There is no formal definition of what is a tricking movement and what is not. Trickers often utilize gymnastics, tumbling, breakdancing, freerunning and martial arts in their movements. Acrobatic movements such as those used in tricking are not a new invention; classical tumblers and jesters have been using such movements for thousands of years for entertainment purposes.
Tricking movements
Edit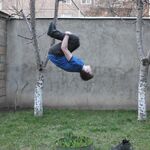 Freerunning
Edit
Gymnastics
Edit
Martial arts
Edit
Ad blocker interference detected!
Wikia is a free-to-use site that makes money from advertising. We have a modified experience for viewers using ad blockers

Wikia is not accessible if you've made further modifications. Remove the custom ad blocker rule(s) and the page will load as expected.