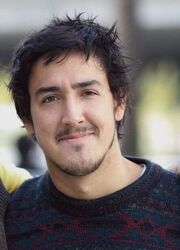 Daniel Ilabaca (born 23 January, 1988) is a British freerunner, Traceur, and martial artist. He, along with Ryan Doyle, founded the World Freerunning and Parkour Federation (WFPF).
He began his career in martial arts, practicing Capoeira and Monkey Kung Fu. He soon wanted to expand his limits and took up Parkour and Freerunning. He is known for his innovative, unique and creative movements (such as the kong gainer which he was the first to attempt).
Personal life
Edit
Ilabaca is Christian. He is also a fan of Marvel comics.